A Very Warm Welcome to the Parish of Magheralin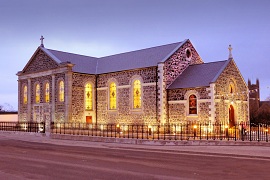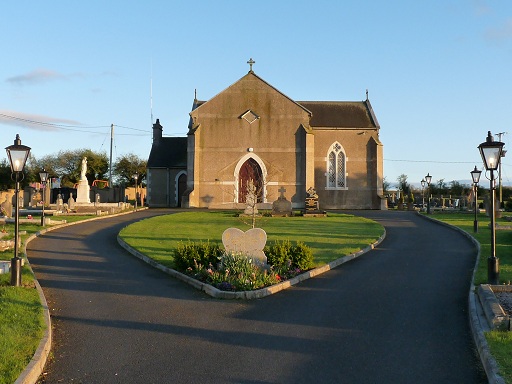 St. Patrick's & St. Ronan's, St. Colman's Kilwarlin, Bottier Road
Belfast Road Magheralin. Moira.
Updated: 24th October 2020. (Please note, to view current content you may have to refresh your browser).
Viewing daily & weekend Masses on Webcams.
To find out where and when weekday and weekend Masses can be viewed on webcams please go to the links page and click on the appropriate parish links.
Update on Mass Times.
Weekend Mass Times:-
St. Colman's Church Kilwarlin - Sunday 10.00 am only (Note-No Vigil Mass)
Church of Saints Patrick & Ronan Magheralin - Saturday 6.00 pm (Vigil Mass)
Church of Saints Patrick & Ronan Magheralin - Sunday 11.00 am.
Weekday Mass Times:-
Monday and Wednesday mornings in Magheralin Church at 9.15 am.
Tuesday & Thursday Mornings in Kilwarlin Church at 9.00 am.

Please note that due to Covid-19 restrictions numbers in each church will be limited but during Mass at Magheralin video links to the Prayer Room and our adjacent Parish Hall will enable further people to be accommodated if required.

Parishioners will be guided to appropriate seats by stewards and given advice as required on how to follow the one way system that is in place both for receiving Holy Communion and leaving the church at the end of Mass.
Face Coverings - the latest update.
Archbishop Eamon Martin (along with the other Christian church leaders all over this island) has formally recommended and encouraged the use of face coverings at all Masses and other liturgical celebrations, together with the on-going maintenance of the 2 metre physical distancing with immediate effect.

Please remember that you will need to follow the guidelines outlined below during attendance at Mass:-
-Use sanitisers on entry and exit to the church.
-Keep your hands away from your face and try to touch surfaces within the church as little as possible.
-To ensure sufficient social distancing is maintained sit only where directed by the stewards and do not attempt to move seating.
-Follow steward's instructions on when and where to go to receive Holy Communion.
Please take Communion in your hand only.
-Do not attend church if you or someone in your household is unwell or has Covid-19 symptoms.
Please bear in mind that the Sunday and Holy Day obligation to attend Mass is still suspended, and it is advisable that if you are in any of the designated vulnerable categories, are elderly or infirm or have any concerns in this area you should avoid any large gatherings until further notice.
Thank you for your co-operation and thank you to everyone who volunteered as stewards to facilitate the weekend masses.
Fr. Conor McConville

Baptism.
Please note that Baptisms & Weddings can now take place subject to compliance with Covid-19 requirements.


October - Month of the Most Holy Rosary of the BVM.
1) Archbishop Eamonn Martin is asking families to pray the Rosary together for the month of October in what is called the Family Rosary Crusade.
Mass Times
See note above & Main Bulletin Page.


---------------------------------
Parish Bulletin


Parish Bulletin/Information Page can be accessed by
Clicking Here
.
--------------------------------
Dates for your Diary.
-------------------------------------------------------------------------------------------------