A Very Warm Welcome to the Parish of Magheralin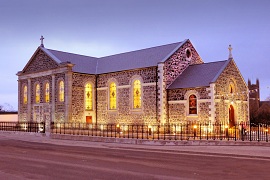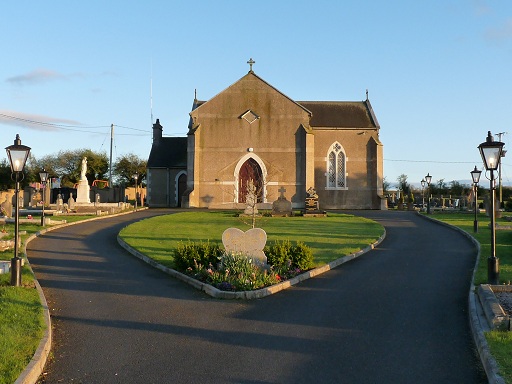 St. Patrick's & St. Ronan's, St. Colman's Kilwarlin, Bottier Road
Belfast Road Magheralin. Moira.
Updated: 28th November 2020. (Please note, to view current content you may have to refresh your browser).


Church Closures.
Due to the latest current regulations surrounding the Covid-19 Virus all churches will be closed for services from midnight on Thursday 26th November for two weeks except for weddings and funerals which will be restricted to limited attendance.
There will be no Public Masses. Any Mass held for the purpose of broadcasting can only have a maximum of four people in total in the Church
The buildings will be open for private prayer. Please note all covid-19 rules to be maintained.
Plenary Indulgences for the Souls in Purgatory this November.
As a result of the current pandemic, the following changes have been made to the conditions for obtaining plenary indulgences during November 2020.
A plenary indulgence for the souls in Purgatory can be obtained on any day in November by visiting a cemetery and praying for the dead.
A plenary indulgence can also be obtained on any day in November by piously visiting a church or oratory and reciting the Our Father and the Creed.
These changes were promulgated by Cardinal Mauro Piacenza the head of the Apostolic Penitentiary in order to facilitate worshippers during the Covid crisis.
Viewing daily & weekend Masses on Webcams.
To find out where and when weekday and weekend Masses can be viewed on webcams please go to the links page and click on the appropriate parish links.
Update on Mass Times.
See note above concerning latest Covid-19 restrictions.
Baptism.
Please note that Baptisms & Weddings can now take place subject to compliance with Covid-19 requirements.

Mass Times
See note above & Main Bulletin & Mass Times Pages.


---------------------------------
Parish Bulletin


Parish Bulletin/Information Page can be accessed by
Clicking Here
.
--------------------------------
Dates for your Diary.
-------------------------------------------------------------------------------------------------