A Very Warm Welcome to the Parish of Magheralin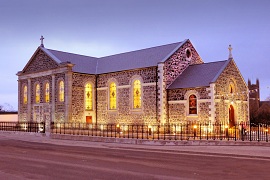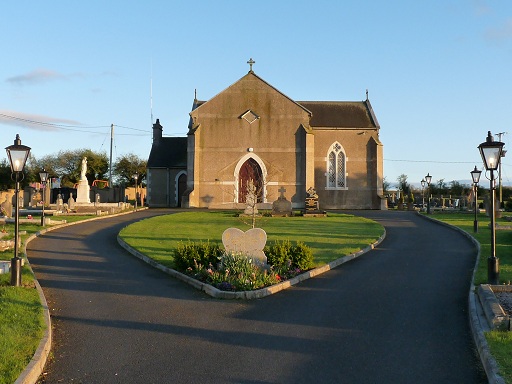 St. Patrick's & St. Ronan's, St. Colman's Kilwarlin,
Belfast Road Magheralin Bottier Road Moira.

Updated: 25th November 2022. (Please note, to view current content you may have to refresh your browser).
To contact the parish office please e-mail on - magheralinparish@dromorediocese.org - click on or copy & paste or type this link into your browser
or telephone 02892 617435.
Attended Office Hours 10.30 am - 1.00 pm on Wednesdays.
You can also put your requests in the incoming post box situated on the eastern wall of the parish hall above the bottom of the entrance ramp.
Bulletin notices may be placed by Tuesday night in this post box. All notices must be signed and have a contact number attached.

Update Concerning Attendance at Mass.
Due to the recent increase in outbreaks of Covid we would continue to advise that all members of the congregation should wear face masks and use the hand sanitizers.
Thank you for your cooperation.
Pledge for November:
Many people offer spiritual support to a relation who is struggling because of alcohol or an addiction problem. Parishioners who wish to take a short-term Pioneer pledge during the month of the Holy Souls are invited to visit:- www.pioneers.ie/pray

Trócaire Request for Volunteers.
Trócaire is looking for people to join our team of Christmas fundraisers to help respond to the urgent need of poor communities around the world, especially the millions of people affected by the hunger crisis in East Africa. You can take action and make a difference through a range of activities, including the promotion of our Gifts of Love – training and support will be provided. If you would like to find out more about what you can do to help now or over the Advent and Christmas period, then please email Mark McMahon at infoni@trocaire.org or call 028 9090 8030.
Dromore Diocesan Lourdes Pilgrimage.
The Dromore Diocese intends to organize a 5-day pilgrimage to Lourdes in May 2023 (exact dates and prices to be confirmed.) unfortunately , due to pandemic it will be a different kind of pilgrimage, as we will not be using the hospital accommodation (Accueil) in Lourdes and will therefore be unable to support an assisted section in 2023. This means we will not have the same support from doctors, nurses, and volunteers as we had pre-pandemic. The pilgrimage will include general insurance cover (to include Covid19 cover), transport to & from airports, a programme of ceremonies in Lourdes and assistance of travel agent representatives in Lourdes. If you are interested in travelling to Lourdes as a pilgrim in May 2023 please contact Oliver McKeown 07759033276 no later than 28th November 2022.
---------------------------------
Parish Bulletin
Parish Bulletin/Information Page can be accessed by
Clicking Here
.
--------------------------------